Leaders of Global Observation of Forest Cover and Land Dynamics (GOFC GOLD) regional networks convened in Tbilisi, Georgia, during September 13-16 for the 2017 GOFC-GOLD Regional Network Summit. The Summit assessed past performance of regional networks and their future direction – it also provided an opportunity for cross-network learning and knowledge sharing. It was also attended by GOFC-GOLD Executive Committee members and other partners.
The meeting brought together 45 participants from 20 countries from Africa, Asia, South America, Eastern and Southern Europe and the United States. Mr Nodar Khatishvili, Deputy Director of the Scientific-Research Center of Agriculture of Georgia, opened the meeting. The Georgean Ministries of Environment, Agriculture and the National Public Registry Agency were also represented. The Summit included presentations by regional network members, facilitated discussions as well as field trips.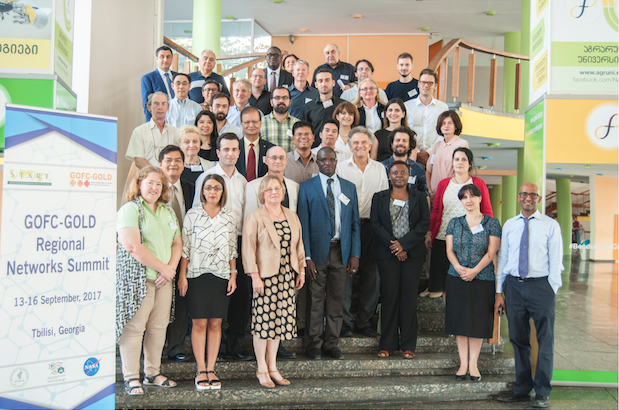 The Summit was preceded by a two-day kickoff meeting launching the Caucasus Regional Network (CaucRiN).
GOFC-GOLD Regional Networks are a key part of the GOFC GOLD capacity building function. The Networks enable data providers, scientists and operational users to articulate information requirements and improve their access to and use of Earth observations. They represent a critical link between national agencies, user groups and the global user/producer community, and NASA Land-Cover and Land-Use Change (LCLUC) scientists.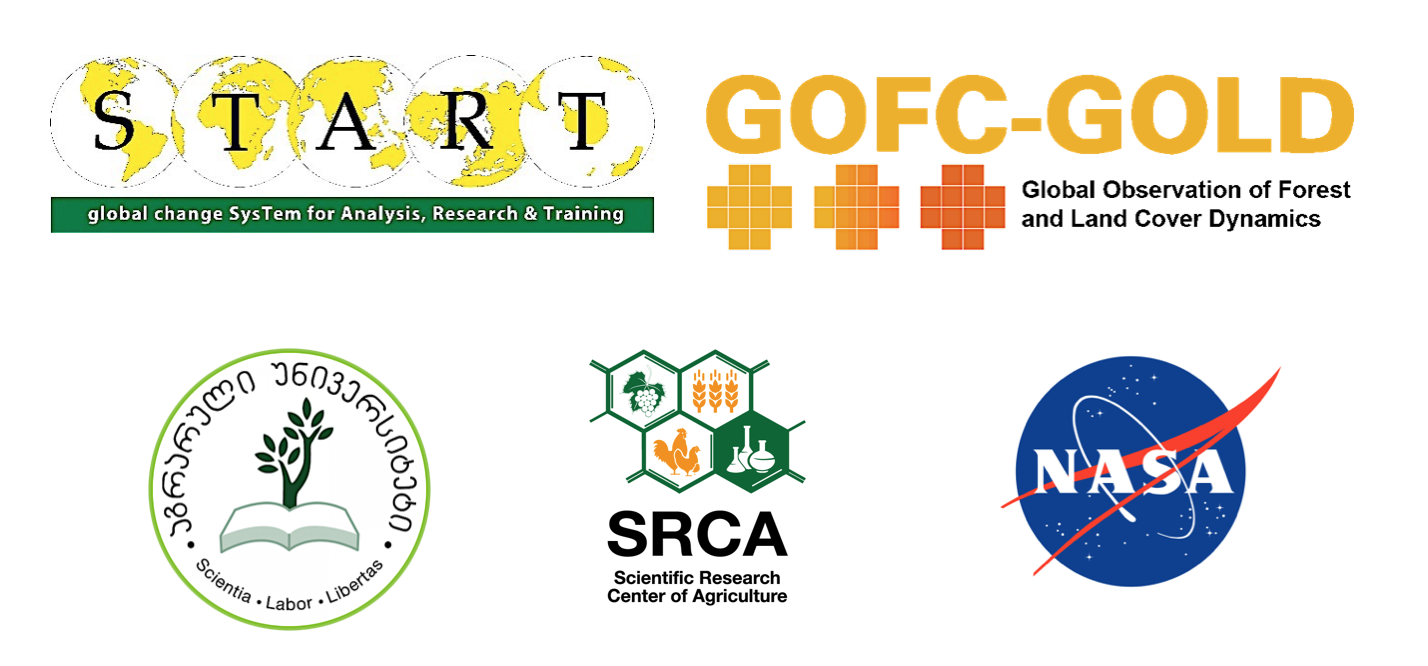 Presentations (Meeting Agenda)