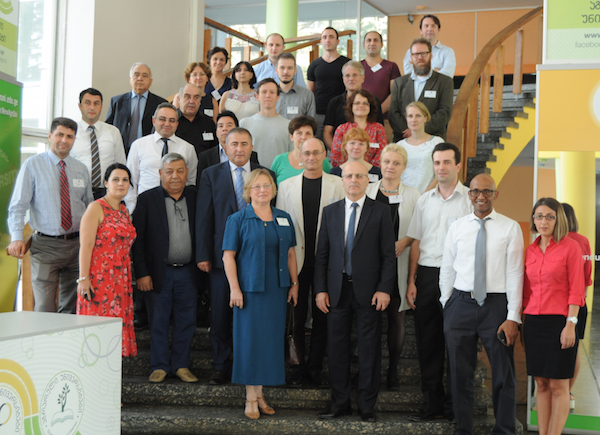 The GOFC-GOLD Caucasus Network Kick-off Meeting commenced today, September 11 2017 in Tbilisi, Georgia. The meeting brings together 36 participants from 10 countries in the Caucasus region, working with remote sensing on land cover change issues in the Caucasus region. The meeting was opened by Mr. Iuri Nozadze, Georgian Deputy Minister of Agriculture and Prof. Levan Ujmajuridze, Director of the Scientific Research Center of Agriculture, Georgia. The opening session featured presentations from Senay Habtezion, START, Garik Gutman, NASA, Olga Krankina, past GOFC-GOLD Regional Network Coordinator and Jana Albrechtova, coordinator of the SCERIN Regional Network.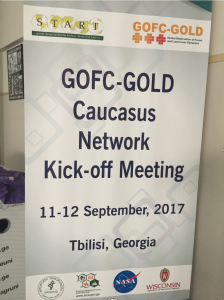 The meeting will continue for the next two days and will include introductions and discussion among scientists and practitioners from the region (Azerbaijan, Armenia, Georgia, Turkey, Russia), the US (University of Wisconsin) and scientists with research interest in the region from the University of Reading; the KMUTT Geospatial Engineering and Innovation Center, Thailand and others.
A new addition to existing GOFC-GOLD regional networks, the CaucRin Network will be coordinated by Volker Radeloff, University of Wisconsin in collaboration with scientists in the Caucasus region.
The meeting is organized and funded by START, though a grant from NASA, under the GOFC-GOLD program. It is organized by START in collaboration with the Agricultural University of Georgia.
Presentations (Meeting Agenda)