Over the course of the Future Resilience for African Cities and Lands (FRACTAL) program, a series of grants have supported transdisciplinary research and cross-city learning, bringing together teams consisting of representatives from African academic institutions, government organizations and others.
These Small Opportunity Grants (SOGs), administered by START, have been the main source of funding for city research in the FRACTAL program. SOGs place a strong emphasis on cross-cluster and cross-city knowledge exchange, learning by doing, mentorship, capacity and relationship building as well-scoped, regional social science, natural science, or interdisciplinary research projects of limited duration (under 6 months) that address FRACTAL research questions and burning issues in the FRACTAL cities, and/or are used for learning activities, such as sponsoring city exchanges, field visits, or small, locally-based multi-stakeholder workshops.
To date, a total of eight SOG projects have been conducted, and products including policy briefs, online articles, short videos and infographics have been generated. Of late, emphasis has been put on producing non-academic communications outputs using innovative media (e.g. video, comic strip, interactive games, radio programs, etc.) that appeal to a wider audience as well as a specific stakeholder group to increase learning and participation in FRACTAL.
In the last round of SOGs, three FRACTAL cities (Harare, Lusaka and Windhoek) hosted learning labs, councilors' training and Talanoa dialogues respectively to address burning issues identified during prior FRACTAL engagements. Details on these SOGs are presented below.
Developing water security action and investment plan for Lusaka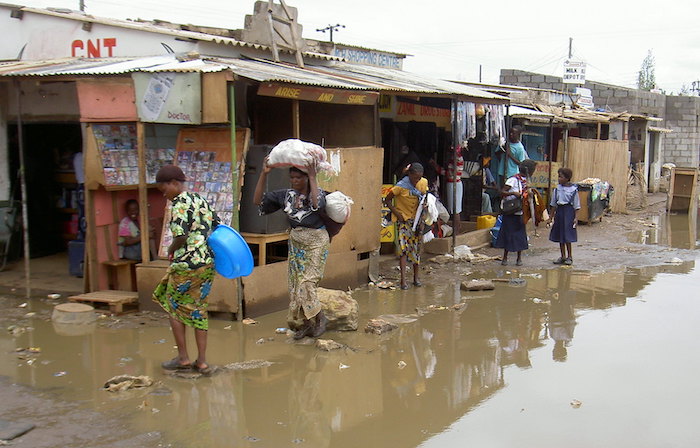 Location: Lusaka
Lead institution: University of Zambia (UNZA)
Co-investigator institutions: GIZ (Zambia), Lusaka City and other Lusaka partners
Focus: FRACTAL project activities in Lusaka are closely linked with the activities conducted under the Lusaka Water Security Initiative (LUWSi). The two projects focus on co-exploring ways of ensuring water security in the Lusaka city region.
LUWSi aims at understanding the water risks and threats as well as developing quick win solutions for the water sector. The process of formulating the Water Security Action and Investment Plan (WSAIP) in Lusaka is informed by existing policy and institutional frameworks as well as practical water challenges that the city faces.
The aim of this SOG was to support capacity development and institutional strengthening of the Lusaka City Council and other institutions on the WSAIP program.
The training targeted important decision makers in the integrated and planning processes of the city. The old Town and Country planning law has been repealed and replaced by the new Urban and Regional Planning Act. The councilors operating in this new legal space required orientation to ensure an integrated approach to urban development. Having been exposed to Lusaka climate narratives during a FRACTAL workshop, Councilors and Managers realized the need to build capacity to relate climate narratives, water security and the legal provisions for integrated development planning. Accordingly, Councilors then indicated interest in increasing their understanding of integrated development planning processes and how best they could use the legal documents to increase their engagement and delivery in the area of water security.
The FRACTAL SOG facilitated reflective learning opportunities for all stakeholders. Focus was placed on training councilors, local authority management and a few select Lusaka FRACTAL stakeholders key to the water security action and investment planning process with the LUWSi.
Key achievements: The SOG facilitated the co-production of solutions to water risks and threats by key city decision makers in the city of Lusaka. This is aligned with FRACTAL's decision-making focus in building understanding around decision making processes and policy frameworks for water security in Lusaka.
More: 
Understanding decision making pathways in Harare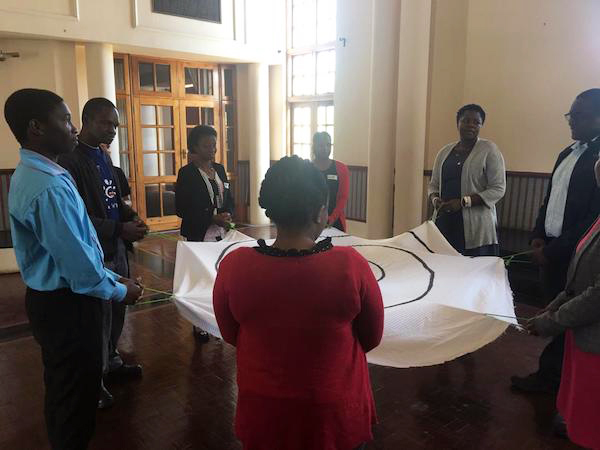 Location: Harare
Lead institution: Chinhoyi University of Technology (CUT)
Co-investigator institutions: University of Malawi (Polytechnic), ICLEI, FRACTAL DM Cluster
Focus: The SOG work in Harare used FRACTAL's cross-city learning approach to understand the existing decision-making typologies for the city in the context of water-related issues under a changing climate. Harare faces challenges in terms of water service delivery, with some suburbs in the city going for months without water and this is exacerbated by climate extremes that affect water availability, sanitation and related water infrastructure woes.
Although prior FRACTAL activities had identified city stakeholders in the water sector, there remained a gap in understanding the specific roles that each of the stakeholders play.
The SOG filled this gap by conducting in-depth research through a multi-stakeholder workshop that built understanding of decision-making typologies, and led to the development of recommendations, including an alternative model for decision-making in water management.
Key achievements: The SOG work contributed towards FRACTAL's aim to work with decision makers to integrate scientific knowledge into climate-sensitive decisions at the city-regional scale as well as work across disciplines and foster strong collaboration between researchers, city government officials and other key decision makers in southern Africa. This was done through the involvement and engagement of partners and other relevant stakeholders (city council, government organs, energy and water providers) from the beginning and right through the baseline desk studies as well as city learning exercises.
More:
Talanoa dialogues in Lusaka and Windhoek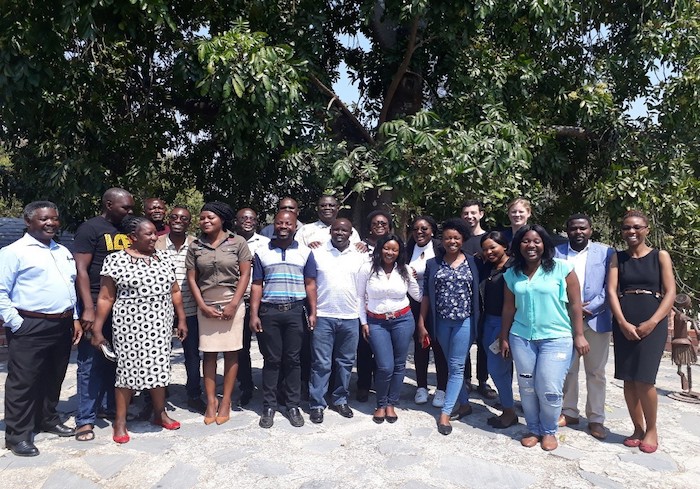 Location: Lusaka and Windhoek
Lead institution: ICLEI- Local Governments for Sustainability
Co-investigator institutions: University of Zambia (UNZA), Lusaka City, and University of Namibia (UNAM), City of Windhoek
Focus: Recognizing the vital role that national government plays in enabling climate resilient development, it is essential to facilitate a strong multi-level governance framework in order to ensure sustainability of activities through matching ambition and action with the mandates held at national and sub-national levels.
Zambia and Namibia were specifically chosen as the target countries in this SOG due to their existing climate change mechanisms (i.e. Namibia has a climate change committee). This SOG supported city learning through multi-stakeholder dialogues called Talanoa dialogues.
It's been well authored that different spheres of government in Africa often work in silos. Consequently, Talanoa dialogues are a facilitative process where different climate stakeholders get together to engage around their country's National Determined Contributions (NDCs). The aim of the dialogue is to promote enhanced ambition and strengthen the implementation and impact of NDCs through involving different spheres of government.
Key achievements: The SOG work used FRACTAL's city learning concept through multi-stakeholder dialogues. These fed off FRACTAL learning lab processes using lessons learnt with stakeholders that had been part of the learning lab processes. A publication was produced to highlight the key lessons and context of multi-level governance as it relates to climate change on the African continent. This document has global significance as it was fed into the UNFCCC processes at COP 23.
More: