Like many other cities in southern Africa, Harare, the capital and most populous city of Zimbabwe, is experiencing changes in temperatures and rainfall patterns that could threaten the long-term availability of water and energy.
Despite the criticality of these issues, studies on the variability and connection between climate, water and energy, and how these affect the livelihoods of communities, are still emerging in the region.
As part of the Future Resilience for African Cities and Lands (FRACTAL) project, START has provided grants to three teams, in Harare, Lusaka and Windhoek, to undergo in-depth research and strengthen linkages between researchers, local communities and decision-makers, while exchanging and cross-learning across cities.
For the Harare project, the Chinhoyi University of Technology partnered with the Harare City Council and the Zimbabwe National Water Authority. Employing FRACTAL's co-design and co-exploration models, the team convened a broad range of stakeholders to derive the burning issues to be analyzed, which included the climate around the city, the connection with water resources, and the decision-making processes at city-level.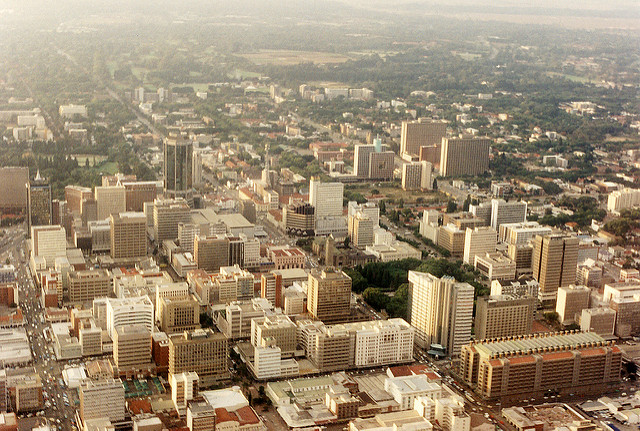 Embedding two early career researchers within Harare City Council and the Zimbabwe National Water Authority proved to be a successful approach. The researchers were able to strengthen their research skills as part of their PhD programs, while building appreciation and understanding of climate dynamics and impacts among stakeholders, and enabling continuous communication across project partners.
The Harare team was also able to exchange with colleagues in Lusaka and Windhoek during city visits that facilitated knowledge sharing and learning across cities.
The project's transdisciplinary approach – the engagement of a wide range of stakeholders at all stages – ensures that the knowledge produced addresses the specific issues and challenges identified together and leads to more effective and sustainable solutions.
Read more: Building a sustainable future for Harare – Summary of a Global Environmental Change grant project