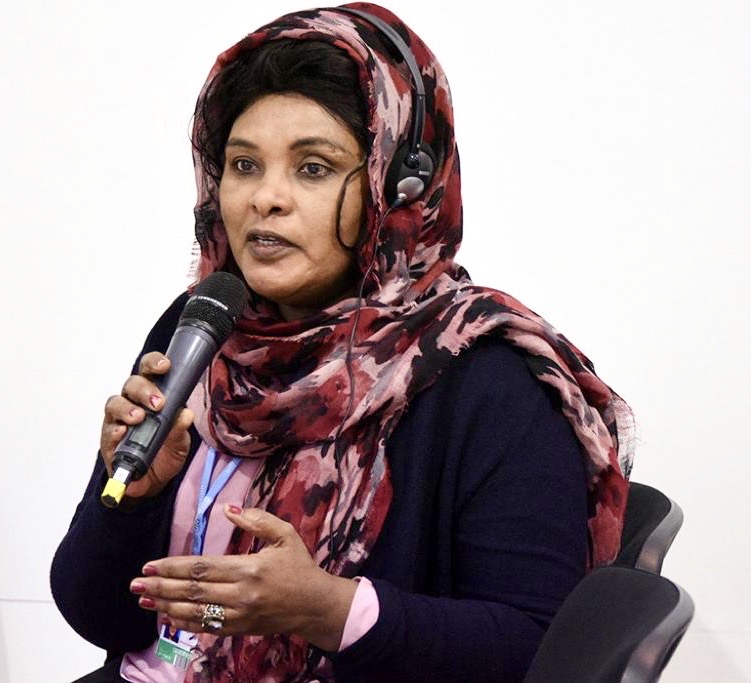 Dr. Balgis Osman-Elasha is a prominent scientist at the forefront of global research on climate change, currently serving as the Chief Climate Change and Green Growth Expert for the North Africa region at the African Development Bank.
She started her research career at the University of Khartoum, Sudan, and has worked for over two decades on sustainable development and climate change adaptation with a focus on Sub-Saharan Africa and MENA regions, engaging with stakeholders at local, regional and international levels.
In the early 2000s, Balgis participated in START's Assessments of Impacts and Adaptation to Climate Change (AIACC) as one of the program's Principal Investigators. Thanks to the program, she became involved in the Intergovernmental Panel on Climate Change (IPCC) processes, and contributed as Lead Author of the Fourth and Fifth Assessment Reports, Coordinating Lead Author of the IPCC Special Report on Carbon Dioxide Capture and Storage, Coordinating Lead Author of the IPCC Special Report on Managing the Risks of Extreme Events and Disasters to Advance Climate Change Adaptation, as well as a number of technical papers. She is currently acting as a member of the Scientific Committee that evaluates proposals for the IPCC PhD scholarship program.
We caught up with Balgis to discuss how her involvement with START helped boost her career.
START: What was the focus of your AIACC project?
BO-E: Our AIACC project focused on increasing human resilience to climate change through investigating the situation before and after the implementation of specific adaptation measures. Case studies were selected from three regions of Sudan involving farmer communities in arid and semi-arid climatic regions. The study explored the adaptation strategies implemented by development organizations in response to droughts. We implemented the sustainable livelihood approach for assessing the sustainability and effectiveness of the measures implemented to reduce impacts and improve their adaptive capacity, enhance food security and the general wellbeing of the local population.
The lessons we learned about adaptation in some regions of Sudan could also be applied to other regions in with similar settings in the Greater Horn of Africa and the African Sahelian in general.
Climate change and its impacts do not know borders – that is why I have always been biased towards a regional approach for addressing climate change, an approach which would make programs more sustainable and cost effective.
START: What link do you see between the work done at regional level and global processes like those of the IPCC?
BO-E: The work that we did under the umbrella of AIACC helped a lot to generate literature and  published information from Africa and other developing regions that fed into the IPCC assessments and contributed to filling the information and knowledge gap.
AIACC investigators were able to join the IPCC as Lead and Coordinating Lead Authors – a big shift in terms of representation from developing countries. When I was part of the team working on Chapter 9 (Africa) of the Fourth IPCC Assessment Report,  I remember that  the majority of us were START alumni.
START: Do you think your involvement with START and the AIACC project has contributed to advance your career and if so, what opportunities did it open up?
BO-E: Apart from providing an opportunity to strengthen my knowledge and to take on the role of principal investigator, AIACC also opened avenues for connecting with other experts, regionally and internationally. For example, together with other AIACC colleagues we were able to present our findings and get insights from scientists at several regional and international workshops and conferences including in the Energy Modelling Forum, a high-level scientific gathering organized by Stanford University in Snow Mass, Colorado, United States, in addition to acting as keynote speaker in many regional and international climate change conferences.
AIACC also provided several opportunities for teams from different regions and continents – Latin America, Asia and Africa – to meet and exchange ideas, experiences and lessons learnt (south-south cooperation). There was also a chance for south-north cooperation, which allowed us to get technical advice from mentors in developed countries.
Participating in the AIACC program has been a very rich experience, which helped boost our careers. Being exposed to new perspectives, broader knowledge, and key partnerships, provided a space for sharing knowledge and inspiring other scientists who did not take part in the program.
In 2008 I was awarded the UNEP Champions of the Earth award for outstanding achievements in the field of the environment, and this was largely due to my efforts on climate change in different domains and at different levels, from local to global – part of it is attributed to my being part of the AIACC program.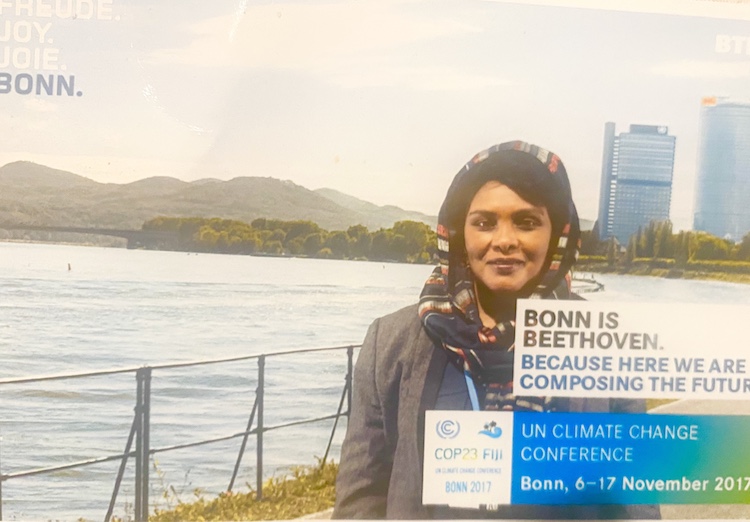 START: How was the AIACC experience unique?
The AIACC program was unique because it provided a comprehensive package including mentoring, support, and the opportunity to learn by doing. We were able to put our knowledge into practice through participating in workshops and international events, publishing work, and creating a network.
It was not one of these programs that end when the funding ends. AIACC seeded a seed for continuation and sustainability; it enabled us to generate knowledge, publish, become part of other initiatives such as the IPCC, and move forward. Each of us also became an inspiration for other African scientists.
START: How do you see your work having a long-lasting impact?
BO-E: As the Chief Climate Change and Green Growth Expert for the North Africa Region at the African Development Bank, my work includes ensuring that climate change is mainstreamed into development projects and investments. We assess the climate risks related to each project, and identify adaptation options or approaches that increase resilience to climate change impacts.
I am currently leading the development of the African Development Bank's very first strategic framework for climate change and green growth, consisting of policy, strategy and action plan. I am very proud to be leading this work, as it sets the Bank's strategic direction for addressing climate change and green growth work in Africa. It will also consolidate the work that the climate change management and team has been doing throughout the past ten years in terms of building resilience and low carbon development, capacity development and partnerships around climate change within the Bank's departments, Regional Member Countries (RMCs) and regional and global development partners.