Multidisciplinarity and co-production are still "business unusual" for many scientific research projects. The FRACTAL Harare team that adopted these approaches for a study on the city's water, energy and governance shares learnings from this experience.
As other cities in southern Africa, Zimbabwe's capital Harare has been grappling with variable and unpredictable rainfall patterns, which, together with other factors such as rapid population growth, are taking a toll on the city's resources. In 2018, two of the four city dams completely dried out, causing widespread water shortages.  
Under the FRACTAL project and thanks to a grant from START, through USAID funding, a team at Chinhoyi University of Technology has looked at the city's water and energy systems. This project proved to be a learning journey on many levels, as Chipo Plaxedes Mubaya, Senior Lecturer and Researcher at the Chinhoyi University of Technology explains.
"The study's findings highlight how the temperatures around Harare have increased, and the rainfall patterns have become more and more erratic, influencing directly the water levels" says Chipo. "We interviewed Harare residents, who showed accurate perceptions of these changes, as well as of risks, vulnerabilities and adaptation strategies."
"However, the results of the study are only some of the learnings. For this project, we used FRACTAL's approach of multidisciplinarity and co-production, and what we learned from these methods is equally noteworthy," explains Chipo.  
"Instead of doing research in our university's offices and hoping that it would be taken up by the practitioners, we engaged them since the beginning, striving to produce knowledge and solutions collectively." 
"At the inception meeting, for example, we sat together with representatives from the City Council, from various Ministries and from the Zimbabwe National Water Authority, among others, who brought to the table the challenges they experience in their day-to-day role as water suppliers." 
However, collaboration doesn't come without challenges, and the team had to find creative ways to address bureaucracy and the delays in obtaining approvals and data.  "Enrolling embedded researchers to work at the Zimbabwe National Water Authority and at the Harare City Council was a changemaker," says Chipo. "They played a key role in facilitating data collection and stakeholder mapping, as they had the opportunity to observe, interact and pick out stakeholders involved in the water and energy sectors in both the formal and informal space. And their role was much broader – they were crucial in building a relationship of trust with these organizations that is still strong and that has allowed us to continue working closely with them on other projects."
"FRACTAL also provided many other learning opportunities. The Harare team, for example, participated in two exchange visits to Lusaka and Windhoek" says Chipo. "The city of Lusaka experiences similar challenges related to water supply and wastewater management, and we were able to exchange coping strategies with their team. In Windhoek, we focused our attention on the city's water conservation measures and renewable energy efforts as well as their private-public partnerships in the water sector, a successful strategy that we included in our recommendations to Harare city stakeholders as well."
"We could go on and on listing learnings from the project, as all the stakeholders involved developed new knowledge, networks and perspectives. But one opportunity that I would like to point out as a conclusion is the gatherings that Future Climate for Africa held for actors involved with FRACTAL and other projects" concludes Chipo. "These gatherings were not only useful to learn about the latest developments, but also to exchange and reflect on the complementarity of past and existing efforts, to avoid repetition and build on the strengths of other projects towards greater impact."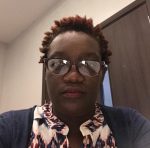 Chipo Plaxedes Mubaya, Manager, International collaboration office and Senior Lecturer and Researcher, Chinhoyi University of Technology, Zimbabwe 
First published on ProSus Magazine, November 2019