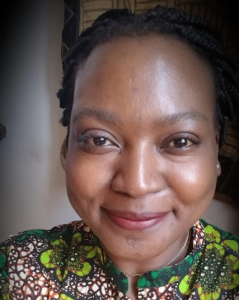 START is partnering with scientists at the Humanitarian Response and Development Lab (HURDL) in the George Perkins
Marsh Institute at Clark University to establish a memorial fund in the name of their colleague Dr. Sheila Navalia Onzere. This fund will draw on START's extensive experience strengthening scientific skills and advancing scientific leadership across Africa to honor Sheila's legacy by bringing greater visibility to African women social scientists working in development and by connecting them with new opportunities to showcase their work.
Sheila was a Kenyan-American research scientist in  at Clark University in the United States. With a Ph.D. and MA in Sociology, and a BA in Human Geography, Sheila made contributions to the fields of development, livelihoods, adaptation to climate change, and forest governance out of proportion to her all-too-short career.
A significant contributor to nearly $2 million in funded research, her achievements include important inputs to our understanding of the value and impact of weather and climate services for development, establishing and implementing an innovative pilot of an intersectional gender analysis for USAID, and improvements to our understanding of the uptake of climate-smart agriculture in sub-Saharan Africa. At the time of her death, she was leading a major report on gender and participation in forest governance in Liberia that was to be the first stage in a larger effort to understand how gender-inclusive forest governance impacts forest outcomes. The work she led and to which she contributed will continue to bear fruit and shape the direction of development and adaptation scholarship, implementation, and policy for years to come.
Sheila was also a singular colleague, supportive, kind, and collaborative to the core. Her willingness to always step in and cover something not only kept HURDL glued together, it helped establish the ethic that made the lab an energetic, fun, and innovative workplace. For those who had the privilege of knowing and working with her, she was one of the finest people we will ever meet. Her absence is a deep personal and professional loss.
This memorial fund is our way of celebrating Sheila's significant scientific contributions and collaborative spirit. The format and scope of the effort will be dependent upon the level of funds raised. The first round of fundraising will begin in September 2019 and conclude in January 2020. Following the conclusion of the fundraising, a detailed concept will be developed and put into action with the first recipients receiving support beginning in the 2nd quarter of 2020.