The recordings of the webinar organized by ICLEI Africa and the EPIC (Educational Partnerships for Innovation in Communities) Network to present the EPIC model are now available on YouTube.
Moderated by START's Mzime Ndebele-Murisa, the webinar featured speakers including Gilbert Siame (EPIC Programme, Lusaka), Edna Odhiambo, (EPIC Programme, Nairobi), Dr. Anthony Socci (US EPA), and Dr Sean O'Donoghue (eThekwini Municipality, South Africa).
The EPIC model fundamentally drives systems change by linking cities and universities in collaborative problem solving that unlocks both the power of communities and of students, who bring youthful energy and innovation to problem solving. The model is mutually beneficial for both cities and universities by fostering innovation in university teaching, creating experiential 'real-life' learning for undergraduate students, and co-developing solutions with communities that address specific development challenges.
Given its inherent adaptability and low cost, EPIC can be expanded across the African continent for greater impact. Participants can learn how to implement an EPIC program within their own home organization to grow local capacity and deepen transformative research. Participants will also learn about improved civic action and how to ensure improved collaboration in the face of climate change.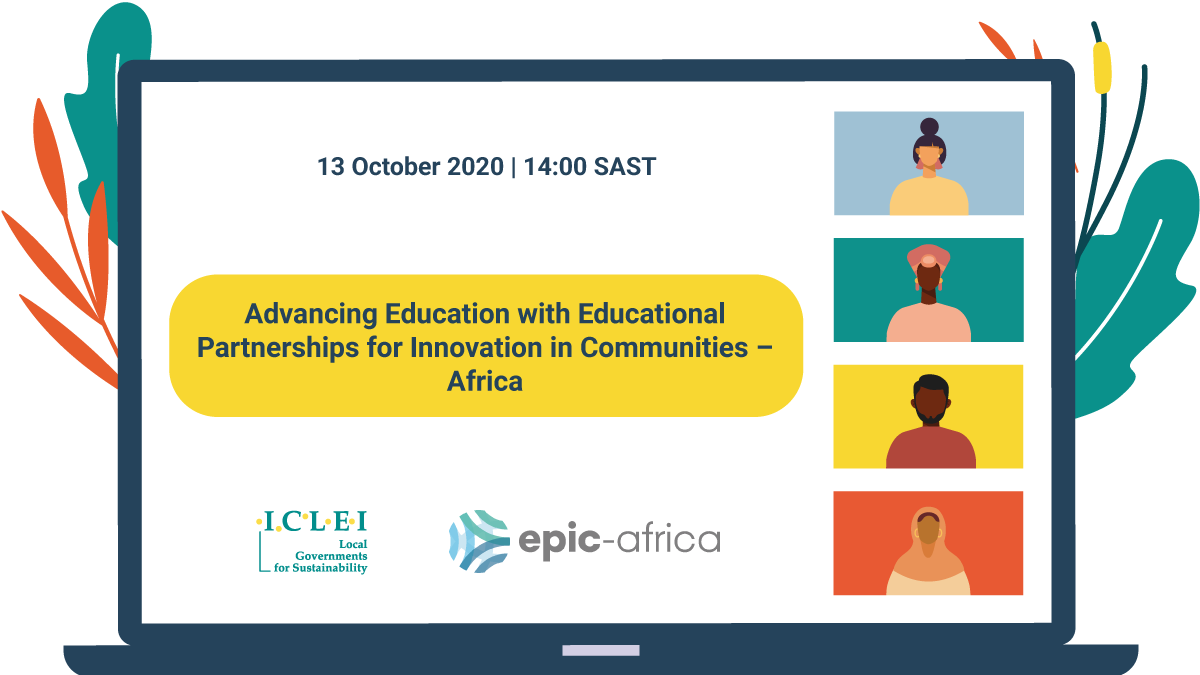 Visual: ICLEI Africa