Following months of data collection on projects and programs relating to renewable energy in Burkina Faso, the ProGREEN team prioritized the villages of Ziga, Ziga Hameau, Filli and Lèba in the province of Yatenga, Northern Region for interviewing beneficiaries of solar energy projects, and the villages of Dedougou and Tcheriba in the Boucle du Mouhoun Region and Dano and Ouessa in the province of Loba, South West Region for interviewing beneficiaries of bioenergy programs.
The fieldwork, primarily conducted by specially trained Master's students, consisted of focus groups and individual interviews during which discussions focused on: overall changes brought by the access to energy; how the access to energy changed their daily lives; what difficulties have been encountered; and what recommendations they may have to improve the service.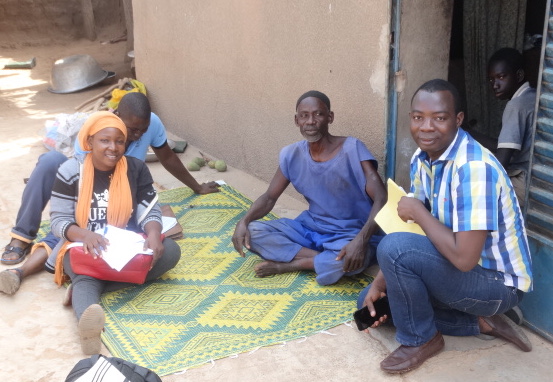 The field visits showed that beyond the obvious benefits of having electrical lights, the access to renewable energy also brought other valuable improvements to their living conditions:
It reduces the workloads of women (e. g. installation of mills in the village allows women to not do longer long distances to grind their seeds, and using biogas instead of wood for cooking fuel reduces the time spent for gathering wood),
It improves health care (nurses and midwifes can work at night, women and girls are less exposed to smoke from cooking fires),
It improves agricultural productivity and food security (Solar pumping systems make water available all the year, the byproducts of biodigesters are used as biofertilizer, the villages have metallic carpenter connected to grid who fix their broken materials without wasting time to go in the closest city which has electricity…)
The field data did reveal certain challenges relating to renewable energy use, one of which is that the cost of the electricity is quite burdensome for farmers with only one source of income. Despite this high cost though, they acknowledge all the benefits that come with access to energy but would appreciate decision makers working to make the electricity prices more affordable.
Next Steps: The Burkina Faso team is now organizing a team meeting to consolidate their data into their country assessment report.