The Southeast Asia START Regional Center (SEA-START), together with researchers from various universities in Thailand, will conduct an assessment on climate change adaptation at four pilot sites to support Thailand's National Adaptation Plan.
The study will address climate change adaptation in four specific contexts:
resilience tourism in the Chiengrai province;
transformation of rice-based agriculture system in the central plain of the Chao Phraya river basin;
resilience spatial planning in the city of Udonthani;
and resilience spatial planning for the Andaman Coast provincial cluster.
The assessment aims to inform policy planners on how to mainstream climate change adaptation at different levels, from national to local planning, in order to enhance resilience against future climate change. The study started in December 2017 and is expected to complete in Q1, 2019.
The Thailand National Adaptation Plan initiative is led by the Office of Natural Resources and Environmental Policy and Planning (ONEP) of the Thai Ministry of Natural Resources and Environment. The German Federal Ministry for the Environment, Nature Protection, Building and Nuclear Safety (BMUB) supports the project through the German International Cooperation agency (GIZ).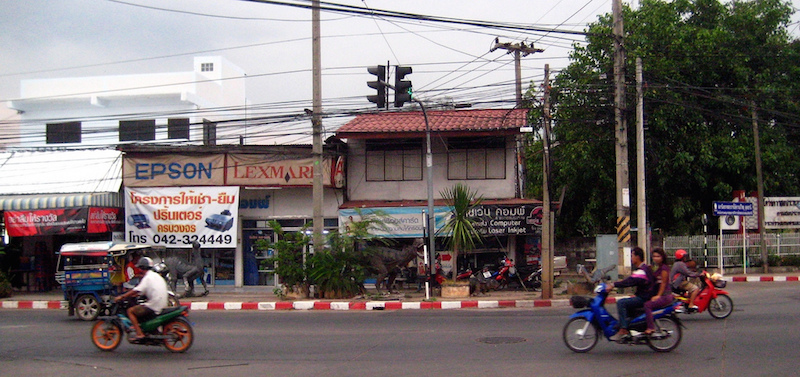 Intersection in the city of Udonthani. Photo by: neajjean