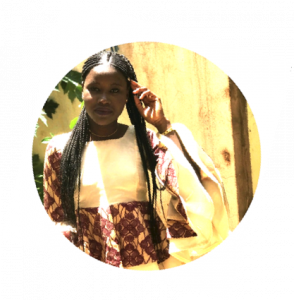 What motivated you to become involved in the Co-FARM project?
I am an agricultural economist by training, and I am enthusiastic about science and research. Working as a Researcher with the Co-FARM project at the start of my career allows me to enhance my academic knowledge, continue my learning, and improve particular skills.
Participating in such a project aimed at solving challenges related to the management of water for agricultural purposes allows me to improve my analytical skills and incorporate new methods of organization and facilitation.
What has been your favorite part of being a part of the Co-FARM team?
Placing collective action inside scientific research: collective work through the support and involvement of many stakeholders who may or may not have common interests in order to strengthen their capacity.
Could you share an interesting story you learned about during your interviews with people living in Koutiala?
In 2018, Moussa Remy, a vegetable producer from the village of N'Goutjina, had an irrigation basin (BCER) placed on his land through the ASSAR project. This year Remy and his wife used the pond to irrigate vegetables they had planted on an area of 0.25ha for the first year of production and 0.75ha the following year. Through this BCER, the producer states that he has not suffered losses due to the absence of rains at crucial times in the life of the plants.
What are you learning from being a part of the Co-FARM project that may help in your career once the project is over?
The slogan of my college, Rural Polytechnic Institute for Training and Applied Research (IPR IFRA) is "They learn to help by loving the African farmer" so the greatest approach to aid a small farmer today is to assist to find solutions for climate change problems. Participating in the Co-FARM project aligns with my career goals and provides me with the chance to hone my research abilities in the subject of climate change adaptation and resilience.
The new approaches I've learned, as well as group effort, design components and multi-stakeholder facilitation, will enable me to apply the study to assist farmers and potentially influence the country's agricultural policy relating to adaptation and resilience.
Describe the Co-FARM project in one word.
Interesting