PARR has now reached its halfway point for the 2016/2017 round of fellowships.
Out of the nine fellows, six have completed their fellowship residencies at the University of the Philippines, Los Baños and the National Science and Technology Center for Disaster Reduction (NCDR) in Taipei. The other three fellows are in the process of completing their residencies at Manila Observatory and NCDR.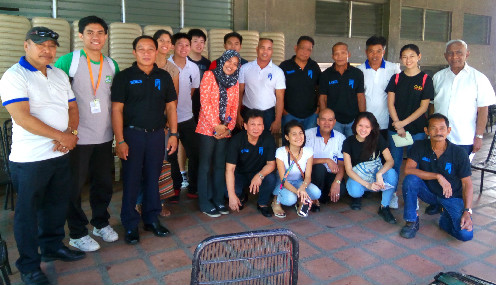 In these first six months, fellows have already managed to submit original research proposals to START for follow-on research funding, present at 3 conferences, and publish a full paper on a conference website.
To continue to build on the exciting work and enthusiasm of these fellows, START will be running a new monthly webinar series for the PARR fellows, on topics of greatest importance to them. Webinars will cover how to write and publish blogs on their research; how to prepare budgets and financial reports for proposals and projects; other types of outputs that may be produced, aside from research papers; how to engage in interdisciplinary research and with stakeholders in the research process; and how to network.
At least one fellow will also be starting her independent research project soon, where she hopes to start building a database of national losses and damages from disasters in the Philippines.