We are pleased to welcome four new members to the START Board of Directors – Barbara Ryan (USA), Prof. Roseanne Diab (South Africa), Dr. Lars Ribbe (Germany) and Prof. Kazuhiko Takeuchi (Japan). Learn more about their background and the focus of their work below.
Barbara Ryan, USA – Chair of the Board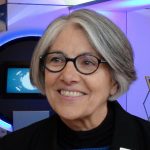 From 2012 to 2018, Barbara Ryan was the Secretariat Director of the intergovernmental Group on Earth Observations (GEO) in Geneva, Switzerland. While at GEO, she worked to integrate Earth observation systems from around the world into a single, comprehensive system that uses coordinated data to understand how environmental factors impact human life. Like Ryan's career body of work, the system helps guide decision makers toward better agricultural, energy and land-use decisions.
Ryan has served as chair of the international Committee on Earth Observation Satellites (CEOS), and in 2008, became director of the World Meteorological Organization's space program. She has been awarded an honorary doctorate of science degree from her alma mater, SUNY Cortland. She was recently named an Honorary Fellow of the American Geographical Society, and in 2017, was one of 10 global Leaders to be named to the Geospatial World Forum's Hall of Fame. She serves on several Boards and Advisory Committees including the U.K.-based Ecosequestration Trust, the International Centre for Earth Simulation (ICES), the International Symposium for Remote Sensing of Environment (ISRSE), and the Jane Goodall Institute.  She also serves as a policy advisor to the World Geospatial Industry Council (WGIC).
"More attention needs to be paid in the middle – between data and decisions – and I think that START is a wonderful organization that plays in this middle ground." Barbara Ryan shares her perspectives on START and her vision for the organization. Read more
Prof. Roseanne Diab, South Africa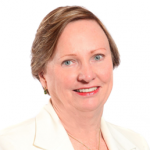 Prof. Roseanne Diab is the former Executive Officer of the Academy of Science of South Africa (ASSAf) and Emeritus Professor in the School of Environmental Sciences, University of KwaZulu-Natal. She is a Member of ASSAf and is recognized for her research contributions in the field of atmospheric sciences, particularly air quality, climate change and tropospheric ozone variability. She is a Fellow of the University of KwaZulu-Natal, the South African Geographical Society, The World Academy of Sciences (TWAS) and the African Academy of Sciences. She is currently Director of the global initiative, GenderInSITE, which is based in Trieste, Italy. She has served as Co-chair of the Gender Advisory Panel of The World Academy of Sciences and represents GenderInSITE on the panel. She has been a Fulbright senior research scholar and has been a member of a number of international bodies such as the International Ozone Commission (IOC).
Dr. Lars Ribbe, Germany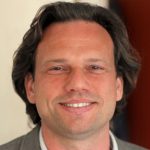 Lars Ribbe is a professor for integrated land and water resources management and dean of the Faculty of Spatial Development and Infrastructure Systems at TH Köln-University of Applied Sciences. Holding a PhD in the field of hydro-informatics (Friedrich Schiller University Jena) his current work in research and teaching is in the field of river basin assessment, modelling and management. He is specifically interested in developing knowledge systems helping decision makers to cope with prevailing water resources and climate change related challenges. At TH Köln he is the coordinator of the international university network "Centres for Natural Resources and Development" (CNRD) with more than 30 members on 5 continents and of the MSc "Integrated Water Resources Management" – which is part of a global alliance of IWRM master programs and linked to local research following a co-design approach.
Prof. Kazuhiko Takeuchi, Japan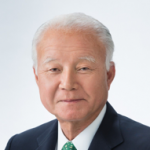 Prof. Takeuchi serves as President of the Institute for Global Environmental Strategies (IGES). In April 2019, he also took up the position of Project Professor at the Institute for Future Initiatives (IFI) at the University of Tokyo. He is also Senior Visiting Professor at the United Nations University Institute for the Advanced Study of Sustainability (UNU-IAS). Until March 2019, he was Director and Project Professor of Integrated Research System for Sustainability Science (IR3S) at the University of Tokyo, and from 2008 to 2016 he was Vice-Rector and Senior Vice-Rector of the United Nations University and from 2013 to 2016 an Assistant Secretary-General of the United Nations. Prof. Takeuchi has served, inter alia, as Vice-President of the Science Council of Japan, Chair of the Central Environmental Council, Government of Japan, Editor-in-Chief of the journal Sustainability Science (Springer Nature), and Distinguished Chair, Wangari Maathai Institute for Peace and Environmental Studies, University of Nairobi.