Several countries in South and Southeast Asia are undergoing rapid changes due to urbanization and industrial development. The population growth together with rapid economic development is causing immense pressure to convert land from forest to agriculture and from agricultural areas to residential and urban uses with significant impact on ecosystem services. Increased Land Cover/Land Use Change (LCLUC) in the region is disrupting and perturbing atmosphere, forest resources, biodiversity, regional climate, biogeochemical cycles, water resources, and other ecosystem services.
To address these issues, START collaborated with the NASA Land Cover Land Use Change (LCLUC) South/Southeast Asia Research Initiative (SARI), the National Institute of Environmental Studies (NIES), Japan, and fifteen other national and international partners to organize a meeting on "Land Use/Cover Changes, Environment and Emissions in South/Southeast Asia", from 22-24 July 2019, in Johor Bahru, Malaysia. The University of Teknologi, Malaysia (UTM) hosted the meeting.
The meeting gathered 170 participants from 16 countries, to discuss the availability, potential, and limitations of different data sources and methodologies for the monitoring and study of LCLUC. In addition, the event was an opportunity for the South/Southeast Asia regional networks of the Global Observation of Forest Cover and Land Dynamics (GOFC-GOLD) program to meet and share  latest developments in LCLUC science.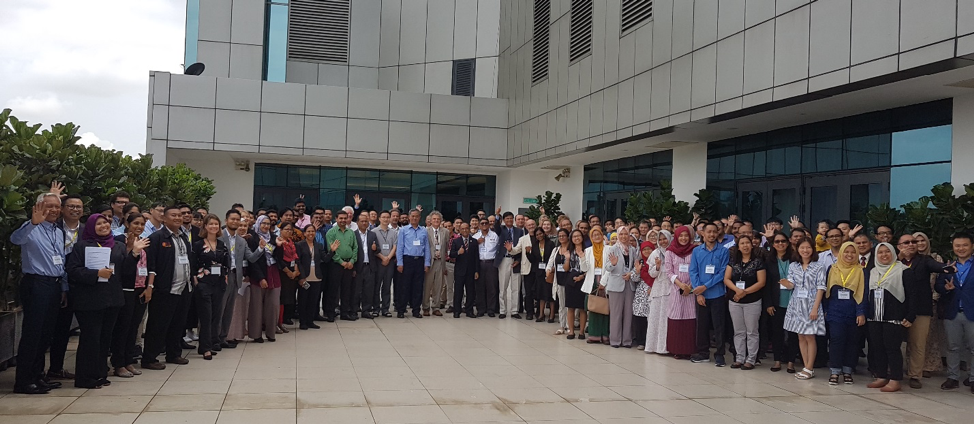 A three-day hands-on training for 85 young researchers followed the meeting and focused on the use of remote sensing and geographic information systems for LCLUC applications. The training event was organized as a part of CEOS WGCapD Committee On Earth Observations (CEOS) Working Group on Capacity Building and Data Democracy Training (WGCapD) and GOFC-GOLD South/Southeast Asia regional network activities. Six international trainers covered a variety of Land Cover/Land Use Change topics including forest cover mapping and monitoring, forest disturbance mapping, fire detection, and monitoring, crop area mapping, carbon cycle modeling, etc.
More information about these events can be found on the NASA Land-Cover and Land-Use Change (LCLUC) Program website.