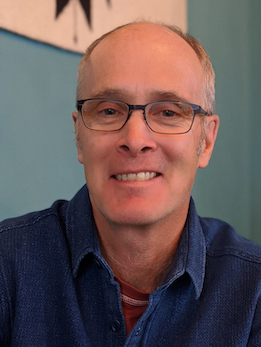 The START Board of Directors is pleased to announce the appointment of Dr. Jon Padgham as Executive Director of START International. Over the past 12 years, Jon has led numerous high-profile START programs supporting scientific excellence in Africa and Asia, and has held several senior positions including Director of Programs, Director of Partnerships, and Deputy Director.
Since 2008, Jon has played a key role in the strategic planning and implementation of START work, including fellowships, research and assessment efforts, research grants programs and science-policy dialogues in Africa and Asia.
Upon his selection, Barbara Ryan, Chair of START's Board of Directors, commented: "Jon's dedication to START, its programs, its people and its partners is unparalleled, and I very much look forward to working with him, his staff and the Board during his directorship."
Prior to joining START, Jon worked at the World Bank, and at the US Agency for International Development (USAID) on climate change and adaptation initiatives. He holds a Bachelor of Science degree in Environmental Science from the University of North Carolina, a Master's degree in Soil Science from North Carolina State University, and a PhD in Soil Science from Cornell University.
Please join us in congratulating Jon Padgham on this important assignment.