By the ICLEI Africa Secretariat
This is the first in a series of blogs on the work being undertaken by ICLEI – Local Governments for Sustainability's Africa Secretariat on the Understanding innovative initiatives for Governing Food, Water and Energy Nexus in Cities Project under the Sustainable Urban Global Initiative. This is a three year project being implemented by a consortium led by Fundação Getulio Vargas and consisting of ICLEI – Local Governments for Sustainability, Yale University, the Stockholm Resilience Centre, Ming-Chuan University, The Nature of Cities, and the United Nations University Institute for Integrated Management of Material Fluxes and of Resources. ICLEI Africa's work in this Project is generously funded by START International. 
How do we improve the productivity and co-benefits across food, water and energy sectors, and how can we use natures' benefits to do this, while restoring nature in the process? The IFWEN project (which convenes ICLEI Africa, Fundação Getulio Vargas (FGV), Stockholm Resilience Centre (SRC), The Nature of Cities (TNOC) and Yale University), seeks to explore these questions. The project aims to understand how we can innovate for improved interactions between food water and energy sectors, for social, environmental and economic benefit, and how we can draw nature-based solutions into such innovations. More particularly, the project is hoping to develop tools for improving innovative governance of nexus and nature in urban contexts. This is an ambitious task, given that there are wide definitions of innovation, which are often subjective, and that no standardized definition of nexus is yet deployed – rather nexus is thematically described as interactions between elements or systems.
These blog posts, shared over the next year, will offer a key ideas, anecdotes and stories emerging from the IFWEN project, as well as insights from the cities engaged in the process.
Based on the criteria, developed as part of Work Package 1 and endorsed by the Consortium partners, ICLEI Africa screened its network of cities to identify four African cities for in-depth analysis across the project. The following 4 African cities have been selected and validated by the Consortium partners:
Antananarivo, Madagascar
Dodoma, Tanzania
Johannesburg, South Africa
Lilongwe, Malawi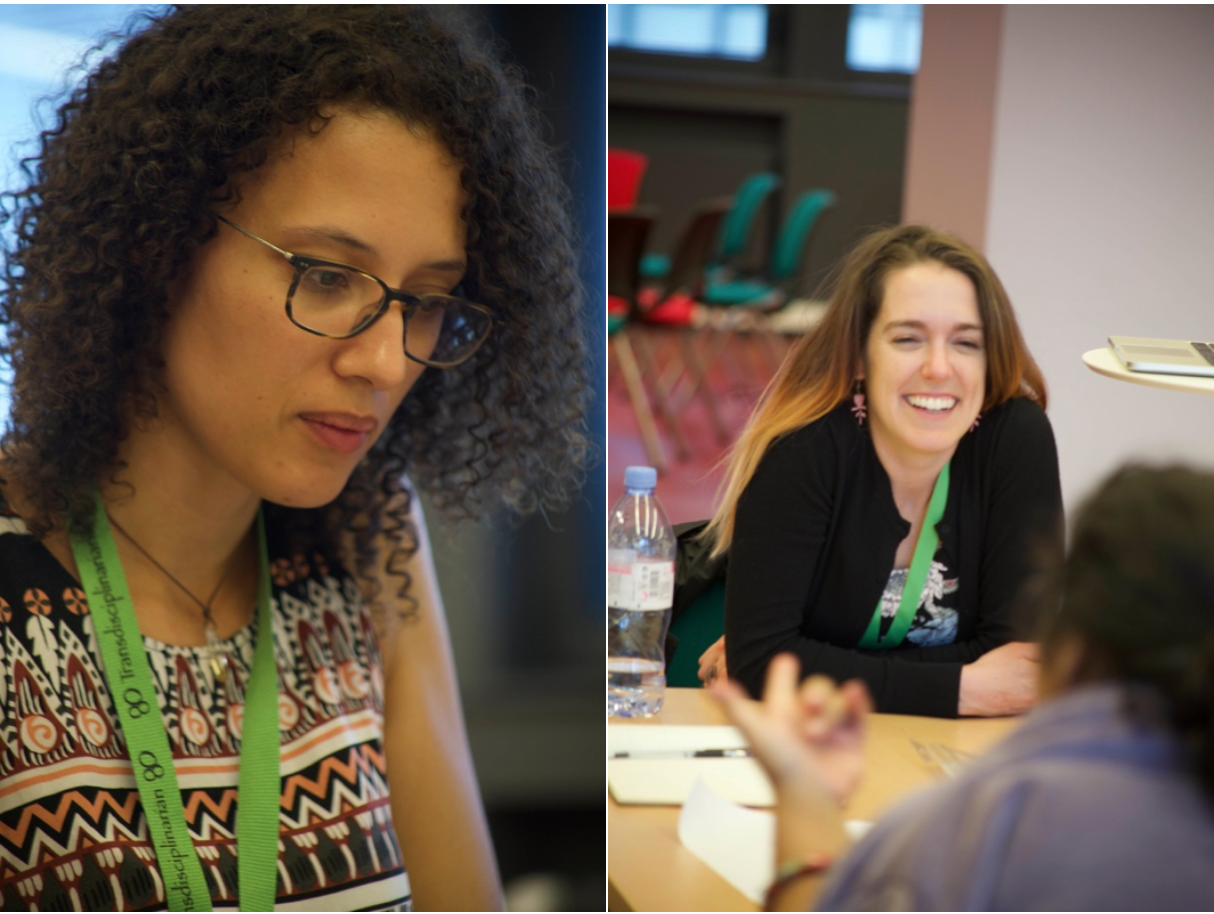 As a first step, the project sought to build shared understanding of what innovation might mean, and to explore how we approach the concept of food-water-energy nexus in practice. The Nature of Cities Summit, hosted in Paris in June 2019, presented a unique platform for exploring interactions of food systems with nature, biodiversity, inter-dependent resource systems and innovation. A session co-convened by ICLEI Africa and Stockholm Resilience Centre explored intuitive responses to defining innovation, notably that:
it is context based
it is about adaptation,
it could include new ways of looking at something, to keep track of changing systems or to identify new systemic configurations
it is solutions oriented, either "a surprising conclusion that brings solutions" or a purposeful pursuit
or it is dismissive of tradition – must it be new? Must it be transferrable?
it could simply be rebranding or reinvention
it is not the only thing needed: we also need maintenance for longevity
it is perhaps, when speaking about nature, about rediscovery of nature – or a return to default
Policy-makers from selected cities (the Lord Mayor of Dodoma, Prof Davis Mwamfupe, and Mr Allan Kwanjana, Director: Parks, Recreation and the Environment, Lilongwe City Council) participated in the IFWEN session at the TNOC Summit. This exposed them to debates around innovation and afforded opportunity for the ICLEI Africa project team to conduct interviews on the city surveys with the Mayors and explore initial project findings.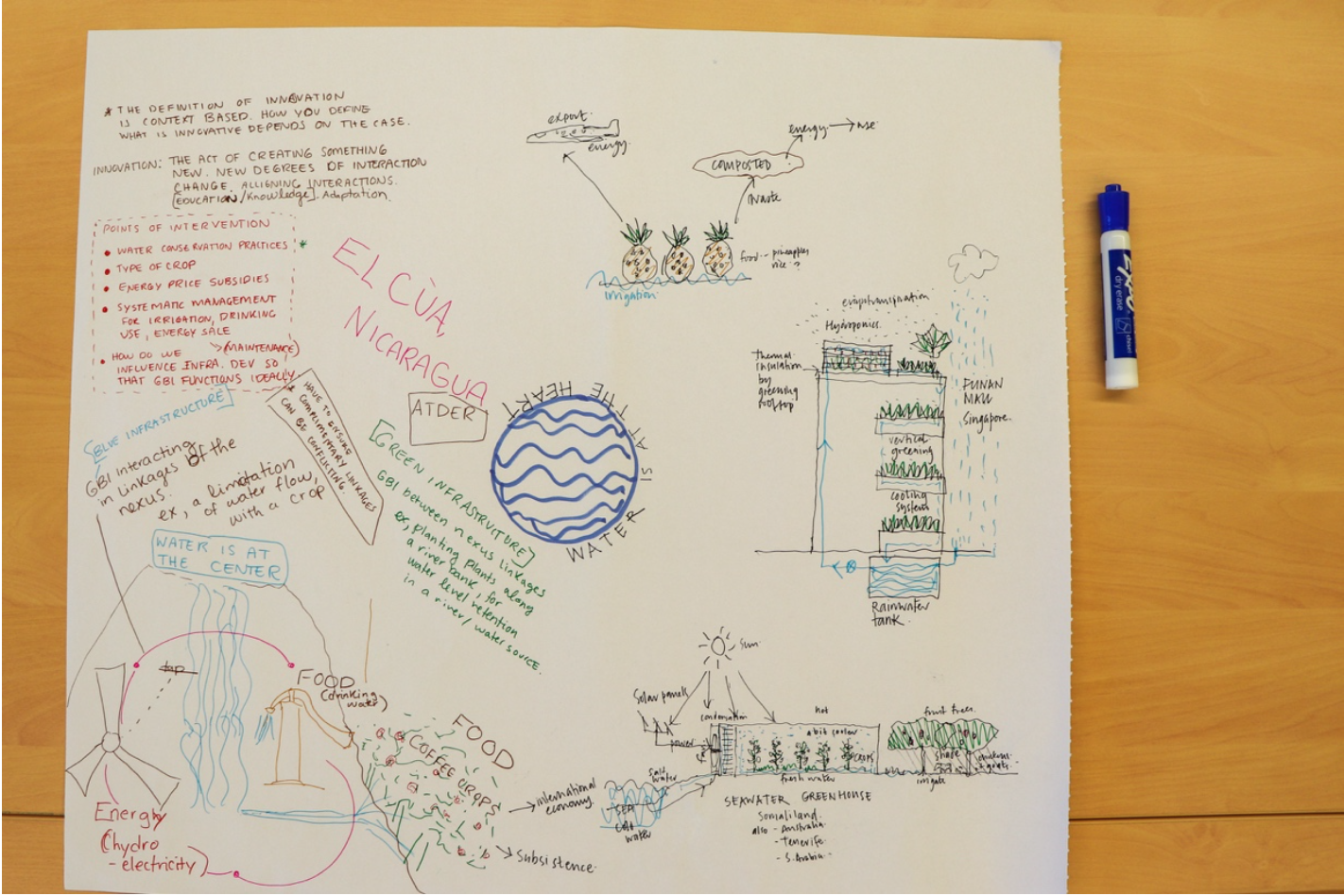 The ICLEI Africa team has also conducted interviews on the city surveys with officials in the City of Johannesburg and of Antananarivo and explored initial project findings with them.
From this discussion, we must be aware that the newness of innovation might not only be about how novel the technology or approach is to the world, but may be related to the context in which it's applied: sharing and spreading ideas can also constitute innovations. Further, we can take inspiration from natural processes which have been effectively functioning for millennia and apply them to current needs. Finally, innovation may not require action but rather an enabling environment for the unexpected.
When exploring nexus, two key observations emerged: Firstly, food is often the entry point or key motivation for why a nexus approach is attempted in out cases – the desire to ensure healthy and stable food systems requires provision of reliable resources. Secondly, while food is the entry point, water is the most important resource to assure the stability of food and energy systems. "Water is at the heart," given its potential energy and its basis for life. Insights from this session have been complemented with a number of nexus and green and blue infrastructure case studies in cities around the world that describe and analyze the capabilities needed by urban actors for implementing nexus projects.
These themes have set the basis for deeper discussion at a project team meeting in Sao Paolo in September 2019.