Join global leaders to learn about adopting, adapting, and enhancing the EPIC Model in your region.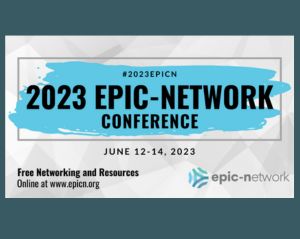 Every year, the EPIC-Network hosts a conference and workshop for leaders like you. During the event, EPIC-N gathers university representatives, local government officials, and organizational partners interested in adopting, adapting, and/or enhancing the EPIC Model for their institutions and communities.
The free 2023 EPIC-Network Conference will be hosted virtually June 12-14, 2023. At this time EPIC-N is offering the event for free as a part of the organization's continued COVID-19 response and recovery contributions. Please feel free to extend this invitation to others in your network.
During the event we plan to engage voices from around the world to:
Review EPIC-Network Progress
Illustrate the Impact of the EPIC-Network
Highlight Resources for Members of EPIC-N
This year we are using the Whova platform to manage all aspects of the conference. As we finalize event details, they will be published to the Whova platform.
We hope to see you there!
The 2023 EPIC-Network Conference Team
Gavin Luter, Managing Director, UniverCity Alliance, UW-Madison, EPIC-N Affiliate
Ada Inman, EPIC-N Program Manager
Mzime Murisa, EPIC-Africa Regional Coordinator
Kay Phanthuwongpakdee, EPIC-Asia Program Coordinator
Andrea Chavez, EPIC-LAC Regional Coordinator