The Digital Belt and Road (DBAR) regional consultation and networking workshop for South East Asia was held at the United Nation Conference Center (UNCC) in Bangkok, Thailand from February 25-26, 2019. The workshop was co-organized by the DBAR office, the START East Asia Regional Center (TEA-START), the DBAR Bangkok International Center for Excellence (ICoE-Bangkok), and co-sponsored by the Thai National Research Council and the United Nations Economic and Social Commission for Asia and the Pacific (UNESCAP), under the framework of the Chinese Academy of Sciences Big Earth Data Science (CASEarth) Project.
Prof. Guo Huadong, Chair of DBAR and Ms. Armida Salsiah Alisjahbana, Under-Secretary-General of the United Nations addressed participants at the opening session. They urged action to build bridges between science and policy communities, leveraging tools and collaborations such as the DBAR big Earth data platform to facilitate the achievement of the United Nations Sustainable Development Goals (SDGs) in the region. Prof. JIA Gensuo, director of TEA-START and Dr. Monthip Sraritana, Director of DBAR ICoE-Bangkok served as co-chairs of the workshop.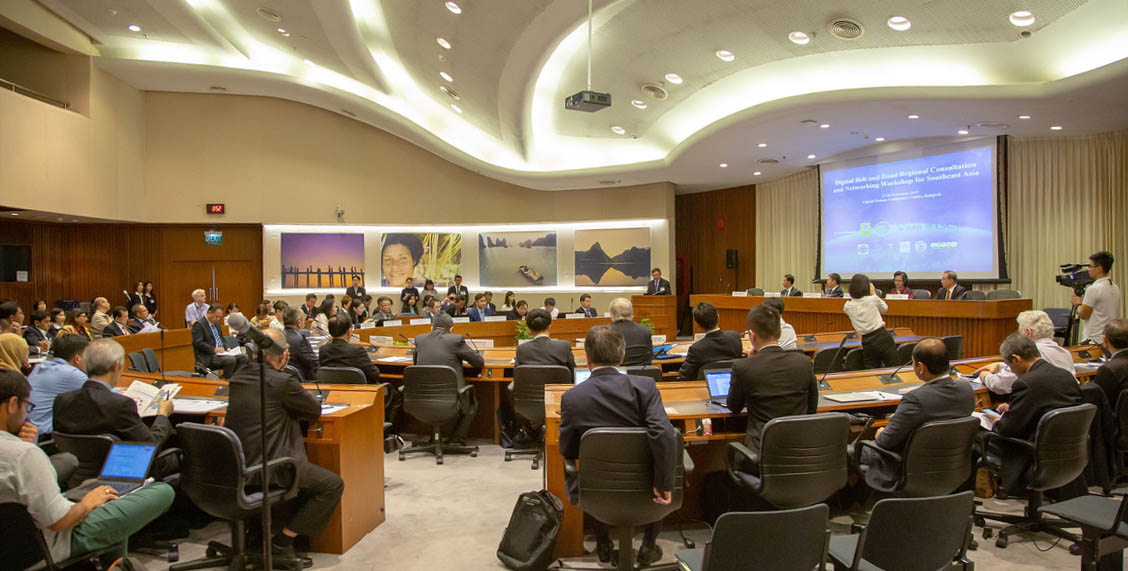 The event was attended by representatives from various United Nations bodies, including the Economic and Social Commission for Asia and the Pacific (UNESCAP), the United Nations Environment Programme (UN Environment), the United Nations Development Programme (UNDP), the United Nations Regional Committee for Geographic Information Management in Asia and the Pacific (UNGGIM-AP) and the United Nations Satellite Applications Project (UNOSAT). Institutional representatives from 10 Southeast Asian countries, including Cambodia, Indonesia, Lao, Malaysia, Myanmar, Philippines, Singapore, Thailand and Vietnam, attended the workshop to share their experiences and expectations. They expressed interest in working with DBAR towards the achievement of the SDGs and to tackle regional challenges through joint projects, capacity building actions, and support for infrastructure development.
The workshop focused on identifying the capacity of South East Asian Countries, including their data generation, technological and infrastructural capabilities. This is in line with DBAR's efforts to develop joint projects with regional partners to demonstrate use and benefits of big Earth data and of the DBAR big Earth data platform to tackle sustainability challenges, in addition to other regional challenges including environmental protection, disaster risk reduction, water resource management, urban planning, food security, coastal zone management, and conservation and sustainable use of natural and cultural heritage sites over the next few decades.