On September 5, 2019, the Southeast Asia START Regional Center (SEA-START) together with Deutsche Gesellschaft für Internationale Zusammenarbeit (GIZ), and the Office of the Natural Resources and Environmental Policy and Planning (ONEP), Ministry of Natural Resources and Environment, Thailand, organized a workshop on Climate Change Adaptation for Rice-based Agricultural Systems in the Central Chao Phraya River Basin.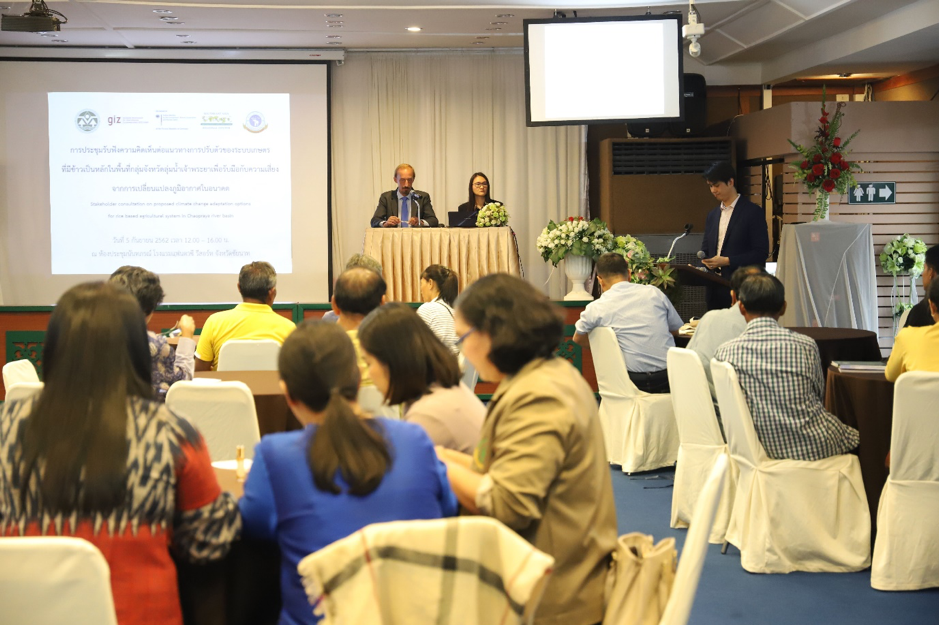 The central plain of the Chao Phraya river basin is a major rice production area with slightly under one million hectares of paddy fields. This area is under pressure from climate variability and extreme weather events such as droughts, dry spells, floods and heat waves, which tend to be more severe under the influence of climate change, threatening rice production.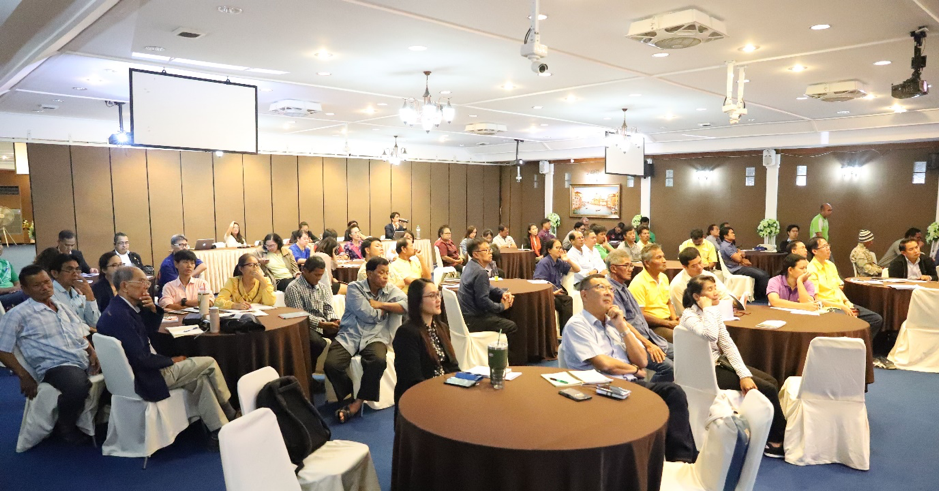 The workshop was organized to share the results of the study that SEA-START had jointly conducted with Chiang Mai University to identify strategic direction and measures for rice-based agricultural systems to better cope with climate pressures and adapt to future climate change, including agricultural systems transformation, improved crop management techniques and infrastructure.
Over 50 participants, consisting of local government officials, community leaders and farmers, participated in the workshop to learn about challenges for rice production in a changing climate, proposed adaptation measures, and factors that would contribute to the success of such measures.