Prior to the field work, the Burkina Faso ProGREEN team trained nine Master's students from the  Applied Sciences Training Unit of the University Joseph KI-ZERBO, Ouagadougou Burkina Faso, in conducting data collection. The training session took place in July and was facilitated by Dr. Adama Ouedraogo, a lecturer, CUP-Kaya, and Mr. Da Lin, a specialist in monitoring and evaluation at the National Program of Biodigester, both members of the Burkina Faso ProGREEN team.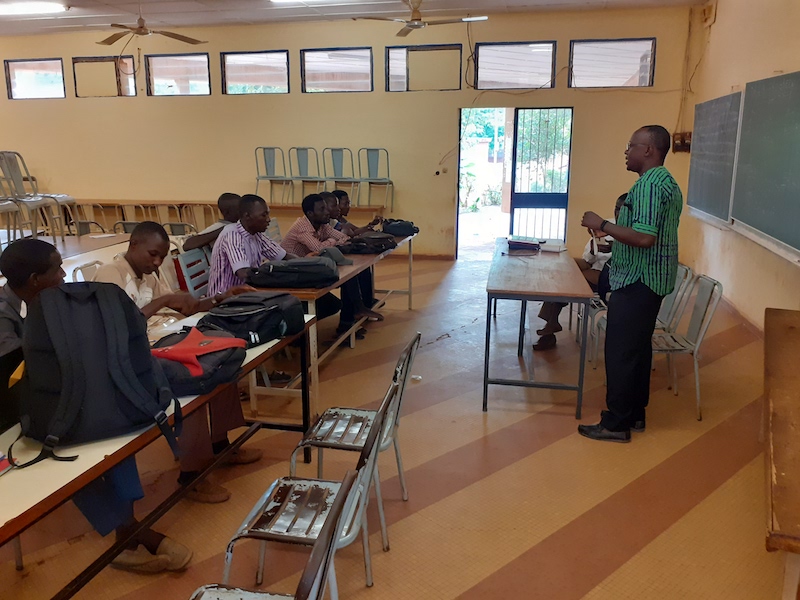 The objective was to provide background on the ProGREEN project and to improve the students' skills for data collection. During the training, the facilitators explained the structure and content of the pre-designed interview guides, discussed best practices for conducting data collection with rural community members, particulars of focus group discussions and individual interviews and anticipated deliverables. From July 13 to 17, the students participated in the field data collection for the Burkina Faso team, supported by a senior level guide and monitoring expert as needed.
Upon their return to Ouagadougou, a debriefing meeting was organized at the University with the facilitators of the training to discuss what was learned during the fieldwork and what challenges they met. In general, they had an interesting field data collection experience which allowed them to apply their knowledge from their recent theoretical courses taken at the university and to receive important knowledge from the rural beneficiaries of renewable energy projects.