In August and September 2017, the Southeast Asia START Regional Center (SEA-START), Chulalongkorn University, in collaboration with the Bangkok Metropolitan Administration (BMA), the National Research Council of Thailand (NRCT), and the Asia Pacific Network (APN) and PPTGC organized an international meeting and a Training of Trainers on Urban Climate Change Adaptation.
The international meeting brought together 150 participants from the BMA and 40 participants from Southeast Asia. Participants learned about disaster risk reduction and green urban design, and were presented with research findings on urban climate change adaptation and urban resilience in Jakarta, Manila and Bangkok. The presentations were followed by a field trip to observe the adaptation measures undertaken under the BMA Master Plan.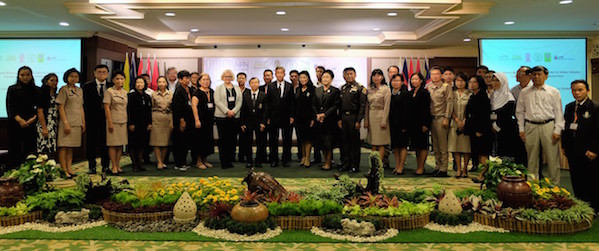 The Training of Trainers focused on the analysis of the participants' cities – their capacity to respond to direct and indirect impacts of climate change, the role of the public and private sectors in planning for resilience, and the costs and benefits. Participants discussed methodologies and tools available, including remote sensing, GIS, and modeling.
The Training contributed to the development of a regional knowledge network that aims at connecting global change science and the urban planning communities.